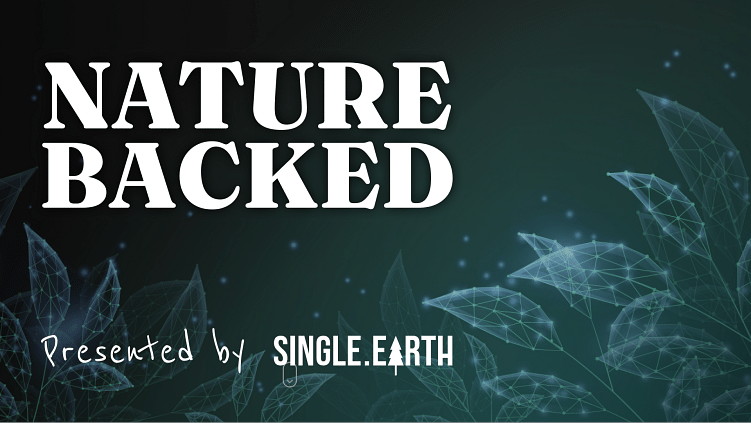 For Episode 60 of NatureBacked, I sat down with entrepreneur and investor Djoann Fal in an office downtown Bangkok on the street which is increasingly often flooded -- so we spoke about how climate change impacts businesses and creates new business opportunities.
Check out the episode here: Establishing ClimateTech in South East Asia
Call to action for all #climatetech startups in the northern hemisphere: South East Asia is one of the early markets for your solutions, and there is also capital available in the region.
In the episode we spoke about the opportunities in the region, about some of the companies that Djoann's investment firm 🌏 The Atlas Capital is backing, and how he got into climate investments rather dramatically after his exit from an e-commerce technology firm.
"I almost drowned doing spearfishing, because of a plastic bag, and that plastic bag, I think was from e-commerce delivery. That was the trigger for me to decide to look and spend the next 10 years in this space," Fal said.
The region has already started to be hit by climate change and rising sea levels. Indonesia is moving its capital, and a lot of Bangkok will be below sea level during this century.
"How do we continue living? How do we protect health? How do we protect arbitrations? How do we protect cities too, but also how do we protect nature? Our agricultural assets, food production, etc. It is a lot of money to be lost. But also, I believe, and I think with Atlas Capital, and my partners, we all believe together, that there's a lot of money to be made, helping all this infrastructure to adapt to climate change."
Fal's comments echo Icebreaker.vc's Aleksi Partanen in Episode 1 of the NatureBacked.
"People are becoming more aware of the issue we're facing that this planet will not be able to, to hold us all, or at least not stand everything we do or would like to do. And that, on the other hand, brings a massive amount of opportunities," Partanen said in the episode which aired in February 2022.
If you like what you hear, subscribe to the podcast and share it with your friends.