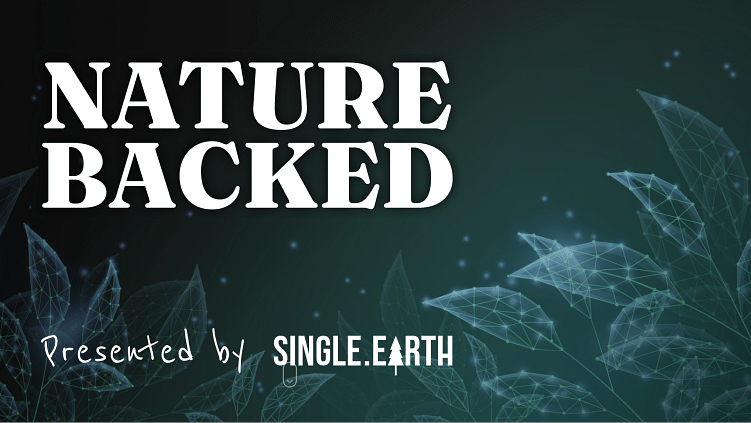 Late February, we celebrated the first birthday of the NatureBacked podcast, and as a fitting present, we crossed the 60K downloads mark.
We celebrated the birthday week with the launch of Season Three, focusing on a cross-over of the environment and #web3 world as we ramp up for NFT Tallinn in early May.
Check out the fresh episodes:
🎙️E49: Tokenising Green Energy Investments With Reneum
🎙️E50: Solving Governance Challenges With DAO and INO
🎙️E51: Creating Green Currency With Beach Collective's Robert Cobbold
🎙️E52: Web3 Deep-dive In The Midst Of Crypto Winter, With Sam Kamani
Transparency and trust built into Decentralised Autonomous Organisations (DAOs) should be an example for any corporation, said founders of Internet Native Organisation (INO).
"The future of organisations is digital – we have seen that in Estonia, but the rest of the world is not yet there," said Astra Tikas. INO said it seeks to bring tools and solutions of DAOs to the mainstream, starting from Estonia, where it holds its first DAO Day on March 28.
"DAO is an example of democracy, and DAO is what is bringing democracy to everything, not just to the government. It's transparent and truly decentralised or neutral because the base, the technology, is allowing it," said Javier Ortín Cervera. "Blockchain technology offers a transparent, neutral way for governments."
Sam Kamani from Cookbook is building these solutions in New Zealand.
"Say someone wants to create their own token or a voting DAO, or any type of NFT, they can source a template and just copy from that and deploy in a few seconds instead of spending weeks," Kamani said.
Singapore-based Reneum Institute works on boosting solar and wind farm investments around the world by tokenizing renewable energy certificates.
"It's a vehicle to bypass traditional capital market failures or inefficiencies to reach the corners of the world that struggle to access funding and deploy more renewable energy," said Chief Executive Brianna Lee Welsh.
"I see legacy market providers shifting into blockchain quite quickly because they recognize this opportunity with the technology architecture that blockchain enables," Welsh said.
Blockchain is also the underlying technology for Beach Collective's BEACH token, which is built on the assumption that living well should not cost us the planet.
"The fact that we're crypto is more or less irrelevant. We're just a currency. We're just another type of money in that same way. It's all about creating opportunities for people to earn and spend the currency like you'd earn and spend any other currency," said Robert Cobbold, head of operations at Beach Collective.
"It's a long journey to gain generalized adoption of a new currency, right? So we have to be honest about how tall the mountain is here."
🎙️
Like before, you can find NatureBacked on all the main podcast players, and Subscribe to the newsletter today to ensure you don't miss any episodes of the NatureBacked podcast!